Lepdium Sativum - Chanasura, Halima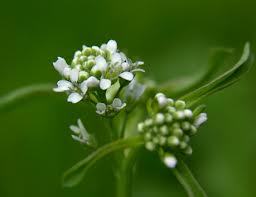 Lepdium Sativum - Chanasura, Halima
Product Description
An erect, annual herb grows up to 50 cm height. Leaves variously lobed, entire, leaves in lower part are petiolate, and upper sessile; flowers white small and found in recemes. Fruits obovate pods, about 5 mm long, with two seeds per pods .
Medicinal Properties

Plant pacifies vitiated vata, kapha, urinary retention, colic, indigestion, painful diarrhea, pain, and arthritis and work as a stimulant. It induces production of breast milk.
Useful Part : root, leave, seeds.